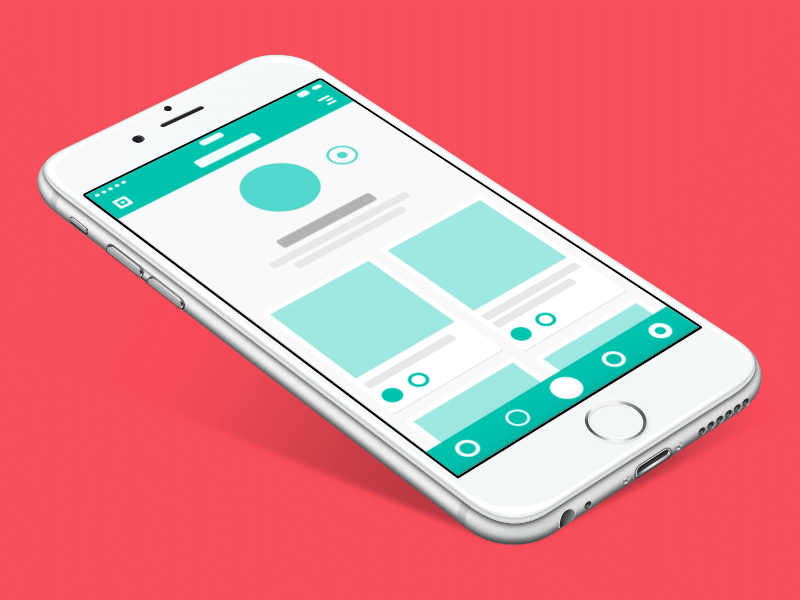 Hire Expert iOS App Developers to Create Excellent Apps for Your Business
Did you know that there are more than 1.96 million apps available in the Apple App Store? Now, even you consider the apps present in each business vertical, the number wouldn't be too less. Thus, standing out from the crowd will certainly be a more difficult job than ever in the upcoming years. In such a scenario, your business's iPhone app development has to be spot-on and in-sync with the latest trends. And, here's presenting all how you can make it happen for your iOS app.
The fundamentals of iOS application development-
So, what makes an iOS app grab the attention and get the praises that you want for it? The key lies in getting the fundamentals of technology and setup right. Given below are the five crucial aspects of app development for the iOS platform.
Tech feasibility and requirement analysis-
Our work starts with gaining a clear understanding of your business needs. At this point, tech feasibility will be gauged, and your requirements analyzed to come up with a solid plan to move ahead.
Following human interface guidelines-
The iOS platform is known for its strict policies and comes with its own conventions for UX and UI. The team at an experienced iOS app development company has a clear idea about these guidelines.
Considering iOS version support-
New versions of iOS come up every year, and the earlier version goes obsolete even before you know it. The two latest versions that are currently doing the rounds are iOS 9 and 10. Your chosen iOS app development services would certainly know this and work to make the app future-ready.
Establishing a consistent style of coding-
A top-notch iOS app development company is known for its advanced and strong coding standards. With a consistent coding style used throughout the process, apps become more user-friendly and easily navigable.
Performance testing on actual devices-
Before an iPhone or iPad app development company brings the app to you, they will test out its performance on actual devices. You'll be presented with the app only when every aspect is tested and glitch-free.
Qualities of a top iPhone application development company
What sets a company apart from others when it comes to iOS web app development? It's the presence of the three must-have qualities highlighted below.
Creativity is the key when it comes to iPhone app development. The company you choose has to stay on-trend and have the ability to think differently to stand out from the rest.
Excellent teamwork on display
There are a number of stages involved in the entire process of iOS application development. With a display of brilliant teamwork, the app is bound to excel in all areas of its execution.
After-delivery services on offer
The right company will not stop at delivering you an amazing app. They will be your partner in making sure that the app creates all the buzz that you want it to.
A rich portfolio to show you
A rich portfolio is like the bragging rights for iOS mobile application development service. It is natural to trust a company that shows you they have delivered successful apps for a variety of businesses.
So, if you are ready with an app idea, get in touch with Desire Rankings today to transform it into a quality application. Our skilled developers have worked on more than 250 apps on the iOS platform, and we are eager to add you to our list of esteemed clients.
Ask For A Free Quote
Looking for a digital marketing agency? Are you in the market to hire? We love to discuss new ideas and Digital Projects!
Free Analysis Report
Ask for a complimentary "SEO Analysis" of your website and we promise to get back to you with a detailed report!